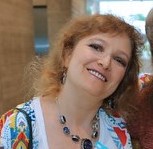 Master Life Coach Certification
Life Purpose Certification
Goal to Success Certification
Happiness Coach Certification
Law of Attraction Practitioner Certification
Tessa
Specializes in Life Coaching
Life transforming coaching and
Do you have a desire to have a life of meaning and joy? Do you wonder what your ideal job would look like? Do you know where you want to go, have the vision, yet just are not sure what the first step is?
I can help you uncover your life purpose and take practical steps to realizing your goals and achieving your dreams.
I am a certified Master Life Coach, with certifications in Life Purpose Coaching, Goal to Success Coaching, Happiness Coaching and am a Certified Law of Attraction Practitioner.
With over 20 years of experience in training, sales, business, life and spiritual arenas, I can help you improve your life and achieve the goals most important to you. I have discovered that when all facets of our life come into balance, success flows easily into all areas of our life. When you focus on an area you feel needs improvement, and we work to achieve your goals, you will find that the pieces start falling together in all areas.
As a Certified Life Purpose Coach. I can help you uncover your life calling through easy, steps. This is not magic, this is a simple way to uncover your talents, passions, and calling in Life.
Once you know where you want to go, you can achieve those goals with simple steps that make the process doable.
Do you think happiness is a state some people are just more inclined to be in? You might be surprised to learn that our level of happiness has been taught to our subconscious, and with the right tools, you can re-teach yourself to be happy. Were all meant to feel joy in life. You CAN learn how to reprogram yourself and learn how to be happy.
I am also a national Business to Business Marketing, sales and sales training expert. With two decades of Business to Business Sales, Appointment Setting and Recruiting experience. I can teach you how to break down walls, build relationships, and increase your sales. As a trainer, I am a motivational speaker and teacher, who will help you learn how to cold call, build relationships and close sales. I can help you increase and enhance your brands professional recognition in your area or on a national level with simple easy to follow techniques that grow business.

SPECIAL: 3 Minutes FREE!
1-800-373-1093
ext. 00327