Get Advice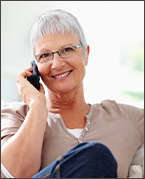 Verified Professionals
We are network of professional Life Coaches and Educators in a wide variety of fields. Find the advice you've been looking for using our simple phone system.
Safe. Secure. Confidential.
Become an Advisor
Create your listing - get a custom page on our site and an extension on our toll free line. You get:
FREE Listings!
Internal Messaging
Intuitive Control Panel
Call Blocking
... and more!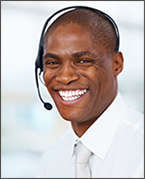 Connection Fees:
20% of the total amount you charge your customers is the HelpByPhone credit card billing fee.
What is HelpByPhone?
Our advanced information technology was designed to create a network of skilled professionals with valuable knowledge and insight. Reaching out to people who are looking for secure, private and immediate help with everything from computers to relationships. How to Call an Advisor using our web-call feature:
1. Browse the directory.
Search your desired category to find the Advisor that suits your needs and price range..
2. Click "Call Now"
next to the Advisor you have chosen.
3. Your phone rings
When you pickup the phone our auto-dialer calls the Advisor that you selected and you are connected over a secure line for total privacy and confidentiality.
Or simply Call Now and select a category by phone 1-800-373-1093
Start Giving Advice Today
Create your listing - get a custom page on our site and an extension on our tool free line.
No setup or monthly fee for a basic listing or upgrade to promote yourself with a featured ad.
Send messages to potential and existing clients with a HelpByPhone account.
Insert our simple code into your own website to show clients your availability and let them click to call you.
Provide your own graphics for your status indicators and click to call buttons to match the look of our website.
Keep track of your calls and earnings with our user friendly control panel.