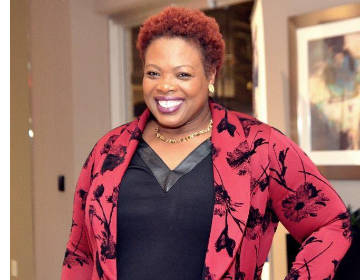 Life Coach Per Minute
Specializes in Life coaching,Financial consulting
International Life Coach -Career, Leadership
Muriam Cinevert has been helping the community for over a decade. Advising clients on financial plans utilizing knowledge of tax and investment strategies, insurance, pension plans, and real estate, help identify client cash flow management and insurance needs, and give advice to help the client protect and build assets.

She is also Amazon best-selling author "I Love Me" Positive Life Changing Messages to help reprogrammed the self-conscious mind

She is Femcity ambassador for women in business. Empowers women by giving them the momentum to become more successful. And achieving their business goals

Looking for a speaker? Muriam's signature presentation, "I Choose Me" is dedicated to help many to understand what is standing in their way of choosing who and what they wish to be in this world, from relationships, career, or simply just to want what they want in life.


SPECIAL: 3 Minutes FREE!
1-800-373-1093
ext. 12323