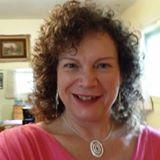 Ed. M. Educational Leadership
getaccepted
Specializes in Relationship counseling
College Admissions Strategist
Selective College Acceptance Counseling boasts a 93% placement rate. Our students have been accepted into the best schools in the US and UK with 1.8 million in scholarships!

10 Free Minutes
Then is
$60.00 flat rate for 60 minutes
Then is
$1.49 each minute
Add to Favorites
SPECIAL: 10 Minutes FREE!
1-800-373-1093
ext. 40413