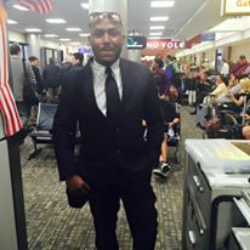 Computer Sceince
Philosophy
Bigupstar.com
Specializes in Financial Consulting
Business & Personal Life Coach
Our advisors at Bigupstar.com are business and personal Professionals. We will advise you on thing that we are very knowledgeable on. If it happens that you ask us about something that we are not knowledgeable on, we will NEVER dismiss you. We will find out and get back to you by email in an effort to save your money. We will not stop our research until we reach the best answer for your satisfaction.
We at bigupstar.com have a wide range of advisors who are very knowledgeable about, as such, relationships, immigration, finance, credit building, wealth building, air travel, computers, web design, graphic design, English as a second language conversation and many more
We have built an empire of great life coachs and advisors. All of our coaches are both great as life and business coaches, known for their bestselling stories which are being published online here at bigupstar.com. If you get a chance to visit our website you will see our willingness to provide every individual with a service right from our one web portal.
All of our advisors had tumultuous childhood, and that is our motivation to want to help other people.
When our advisors walk into a room, nearly everyone is magnetically drawn to them with a booming voice and a personality to match.
We love being surrounded by people who are geniuses in their own right, who are wickedly smart and learning from them, growing, adding our two cents to it, and helping those businesses to grow.
Do not hesitate to call us. If you are reading this we have advisor that can help you. If you have questions about setting up an account please text us at 678-243-0914 or email us at life_coach@bigupstar.com for more information.

SPECIAL: 3 Minutes FREE!
1-800-373-1093
ext. 77061